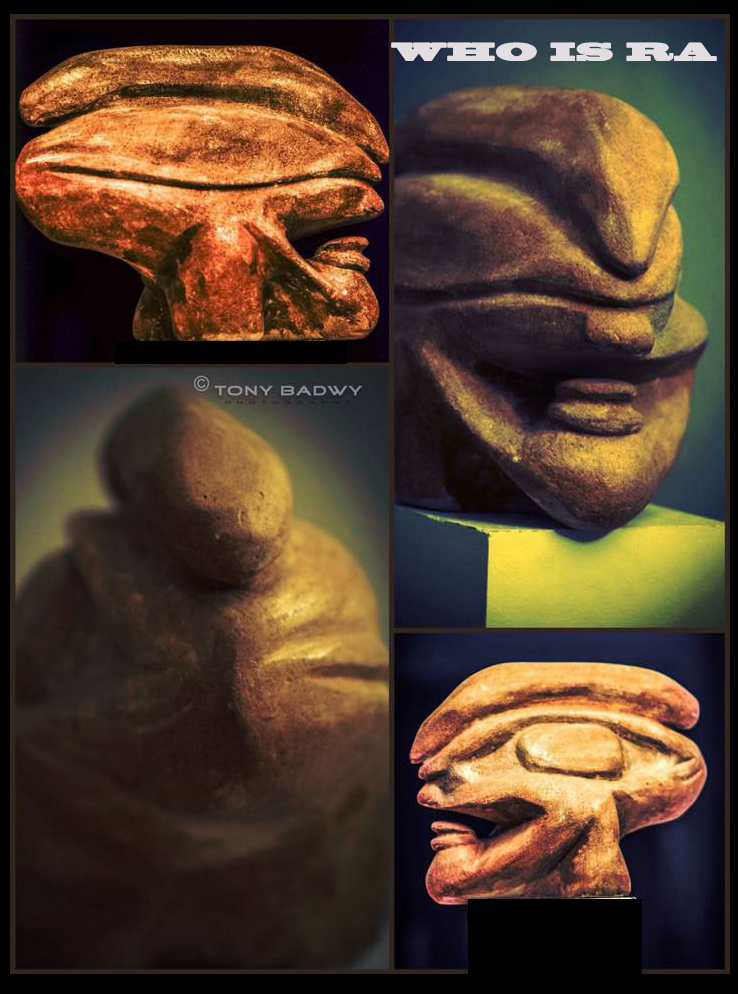 MODOLD who has to reach the eternity!
Modern Mixed with old 
Classic figure which needed an exploration and advancement in research of Art Researchers , 
The 4 pictures show the 4 aspects of A sculpture of RA ,Sculpture carved and Designed by Tony Badwy 20 years ago...
Who is RA ?
A sculpture which displays a classic figure of an open Eye and a closed one also a lot of Hiding symbols ....
The Open Eye is telling us about The knowledge of the Spirit , Science,including the science of Magic !!!
The Egyptian Pharaohs here is represented of RA the opened eye 
The closed eye is representing the Zero civilization in the whole world right now .
The sculpture combines a lot of hidden symbols may would be discover within the coming time ........